Best Location In Singapore To Stay – A Great Hostel In Boat Quay
Singapore is one of the smallest countries that we have visited to date. For it's tiny island size, however, it offers an incredible dense amount of things to see and do. You may even assume that no matter where you stay on this Southeast Asian island, you'll be in a great location. While that may be true if you don't mind taking a taxi everywhere, we would suggest Boat Quay as the best location to stay in while visiting Singapore. This is the best area for several factors. The location of Boat Quay allows visitors the convenience of walking to many of the nearby attractions. For the best place to stay right in Boat Quay, look no further that 5Foot Way Inn. This hostel is a hidden little gem that gives you the most value for your money in Singapore. And we all know that Singapore isn't exactly a budget friendly place compared to other Southeast Asian countries.
Best Place To Stay – 5Footway.inn Project Boat Quay
Part of the largest boutique hostel chain in Singapore, the 5Footway.inn Project Boat Quay is a perfect place to set yourself up when exploring Singapore. Not only is it in a very convenient and picturesque location, but it's also a great way to get to know a little bit about Singapore.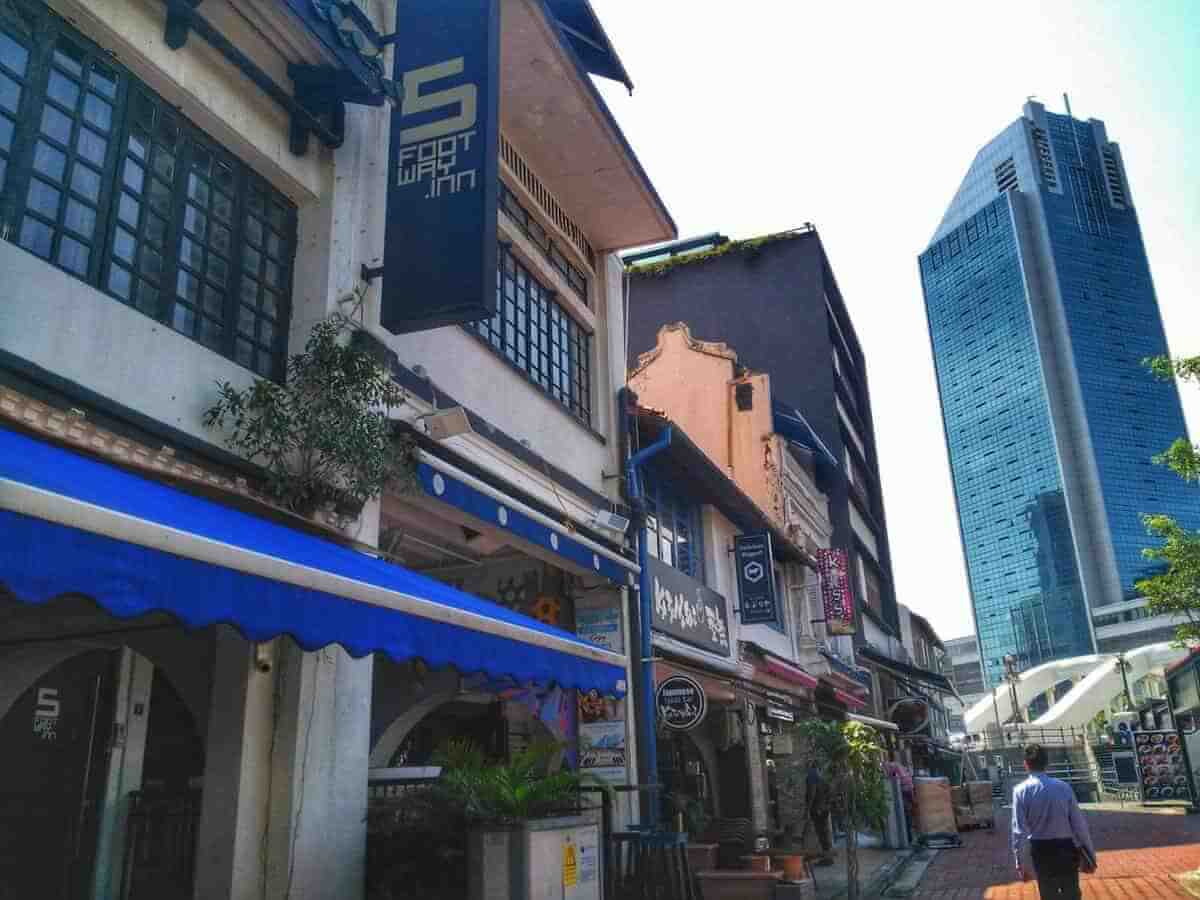 Many may think that traveling to Singapore requires a big budget. While it is a bit pricier than the other Southeast Asian countries, there are ways to get the most value for your money. The 5Footway.Inn gives travelers on a smaller budget a chance to be able to enjoy Singapore. I would not hesitate to say that this hostel is a huge value considering the location and convenience it provides visitors.
This cute little hostel, located in the row of old shophouses at Boat Quay offer some very interesting insight into the history and character of Singapore. Additionally, you may even be able to learn some "Singlish" during your stay!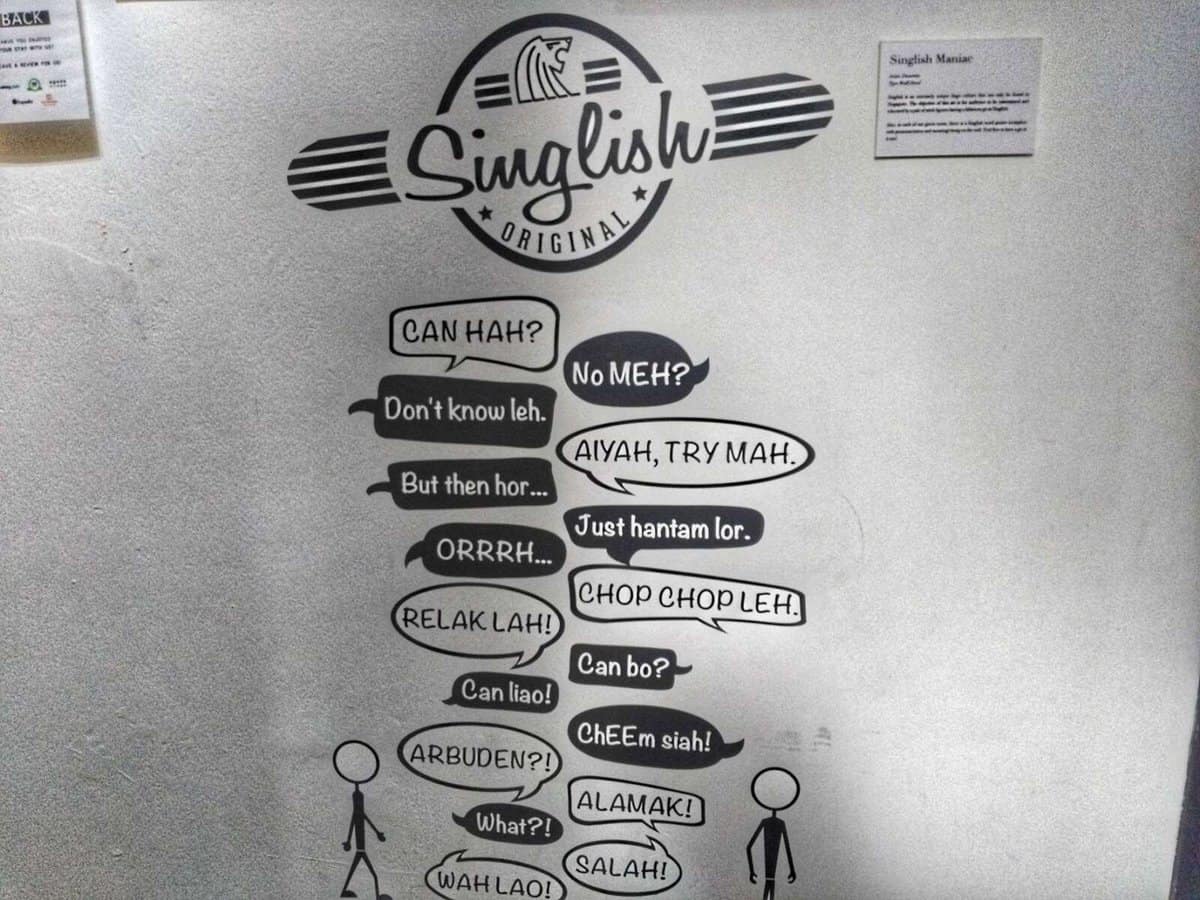 Those staying at this hostel MUST walk around its labyrinth hallways and check out some of the artwork on the property. Taking a moment to observe and read some of the explanations about the art pieces will give you a greater understanding of the history of Singapore as well as the nature and style of this hostel. Trust me; it's all very interesting!
This Location In Singapore
One of the best aspects of our stay at 5Footway.inn PBQ was getting to know a little bit about this area's history and important position in how Singapore was shaped. At one point the Singapore River was just a swamp full of dense mangroves. The charming shophouses and warehouses that now give so much character to this area along the river were once part of the center of (very prosperous) trade for the area.
You can still enjoy some of this beauty and celebrated heritage today at 5Footway.inn Project Boat Quay. Though restorations have modernized this location, some of the best features are still intact (like the doors to the terrace).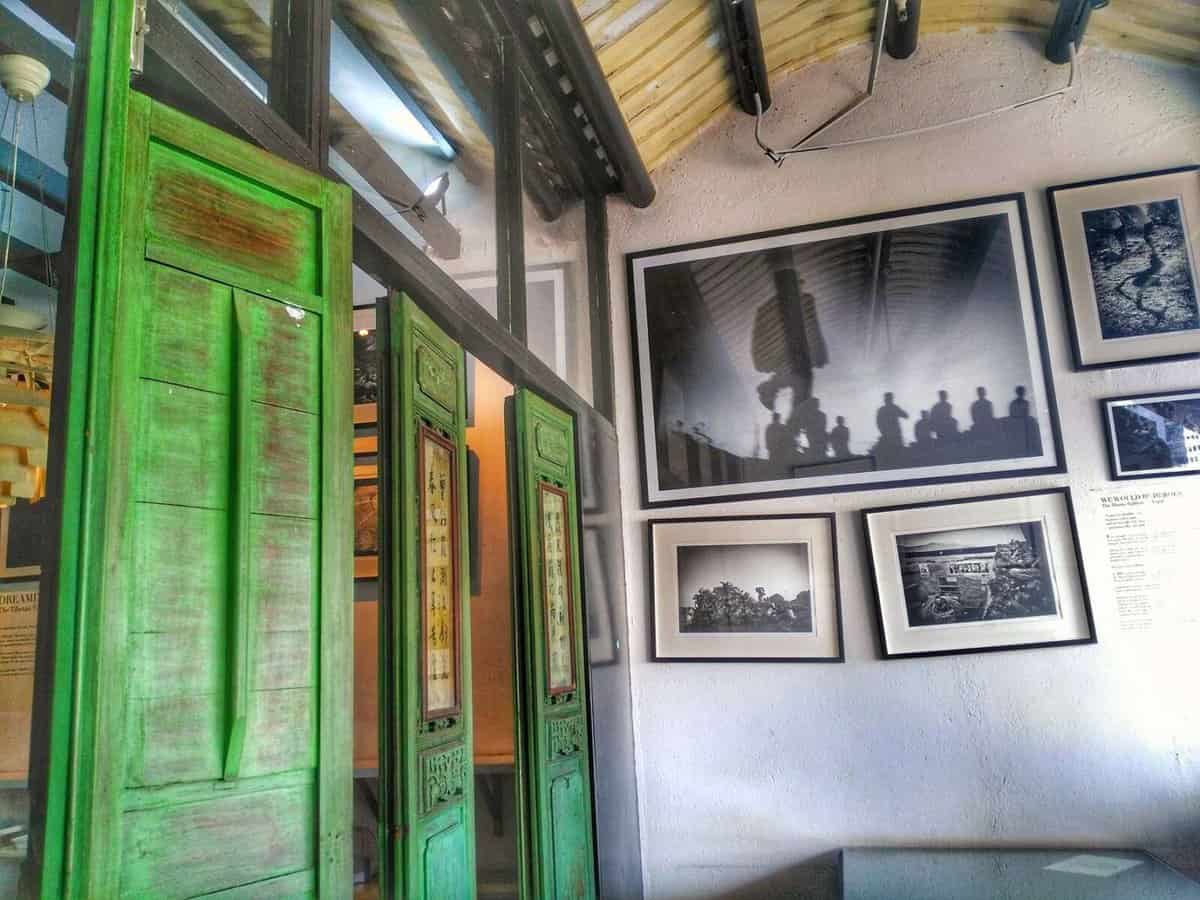 Why Boat Quay Is The Best Area To Stay In Singapore
What gives this area its appeal (other than being the best location in Singapore) is how the restored shophouses facing the river are juxtaposed with the modern skyscrapers behind them, creating an intriguing skyline.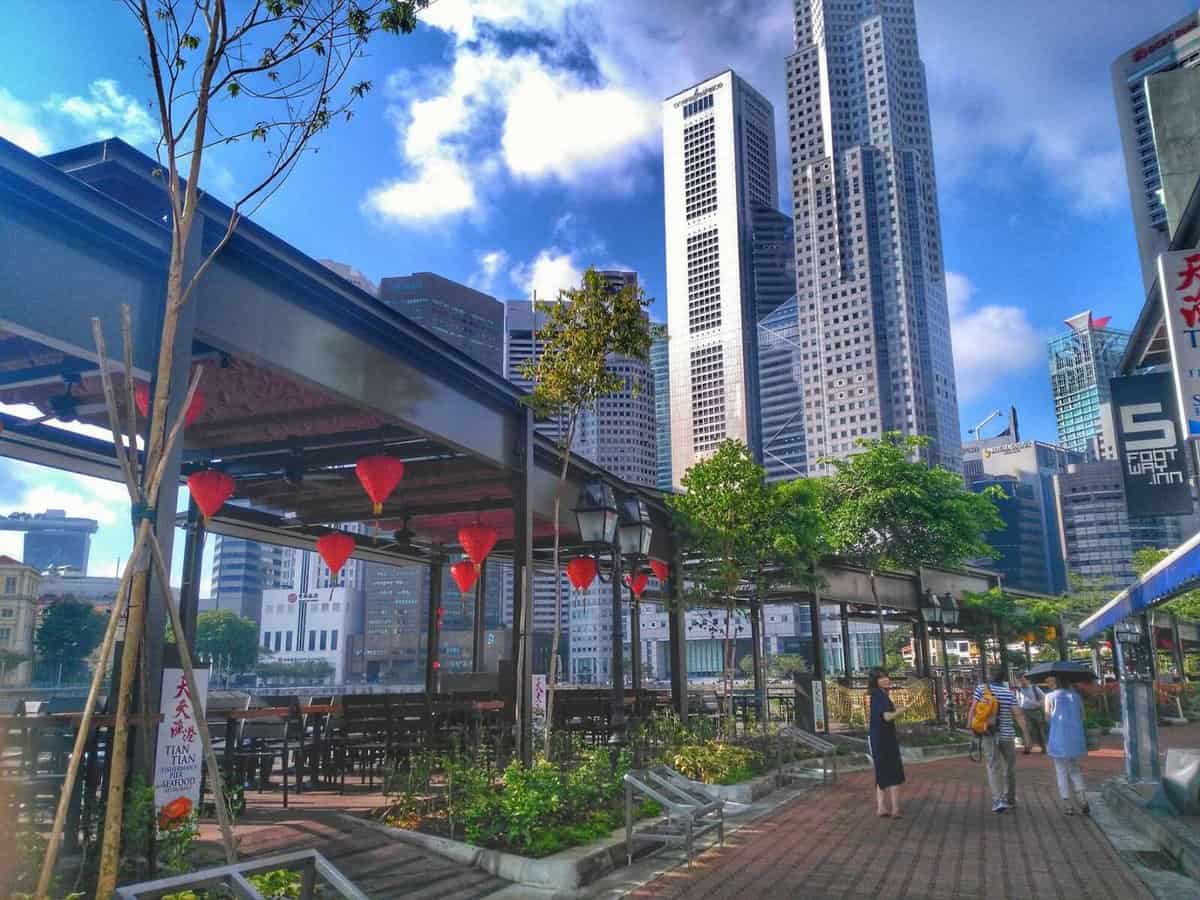 Although the river no longer delivers trade goods used for commercial purposes, Boat Quay is still a hub for the workers in the nearby businesses to hang out as well as a place for tourists to enjoy dining and entertainment. Lining the river, these restaurants provide an electric nightlife for visitors and locals alike. Additionally, the bumboats running back and forth on the river are great way to sightsee and get around for tourists.
The Rooms and Amenities
In typical hostel style, the rooms here are minimalistic and provide only what is necessary for a traveler without all the fuss. The beds are clean and super comfortable, allowing one to get some much-needed rest after a full day of checking out the sites.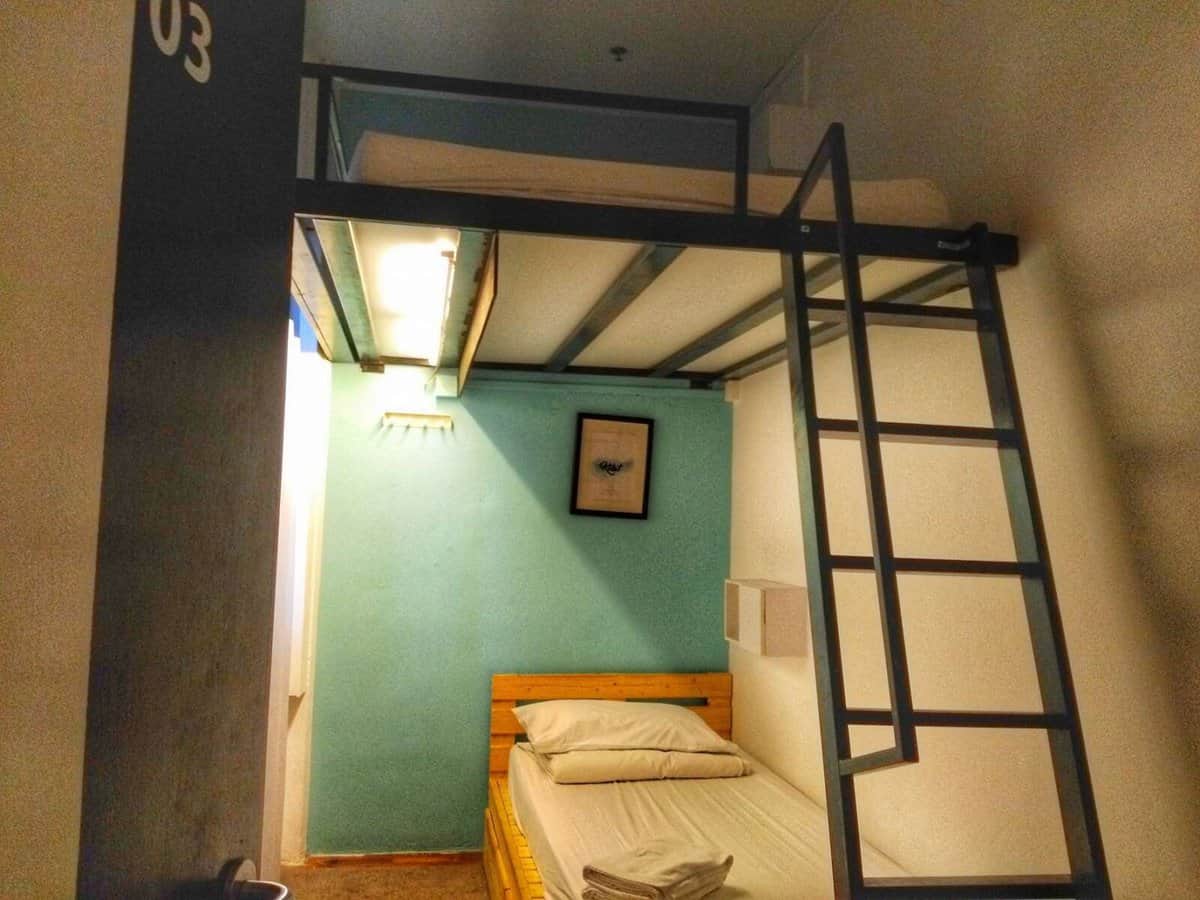 Shared bathroom and shower facilities provide a weary traveler to clean up after a long day out and about. The men and women facilities are separate, of course, and the toilets are also separate from the shower area. I liked that having to use the bathroom didn't mean that I also had to be in the same room as someone having a steamy shower.
My favorite area of the hostel was the terrace. Not only do you get amazing views of the Singapore River and skyline, but you also get to see the famous Marina Bay Sands from a different perspective. Whether enjoying your breakfast here of just hanging out with a cup of coffee of tea, the terrace lets you enjoy the wonderful Boat Quay scene, during the day or evening. Additionally, the terrace/dining room is a very cool art gallery. You are exposed to some beautiful imagery whether you look outside or inside!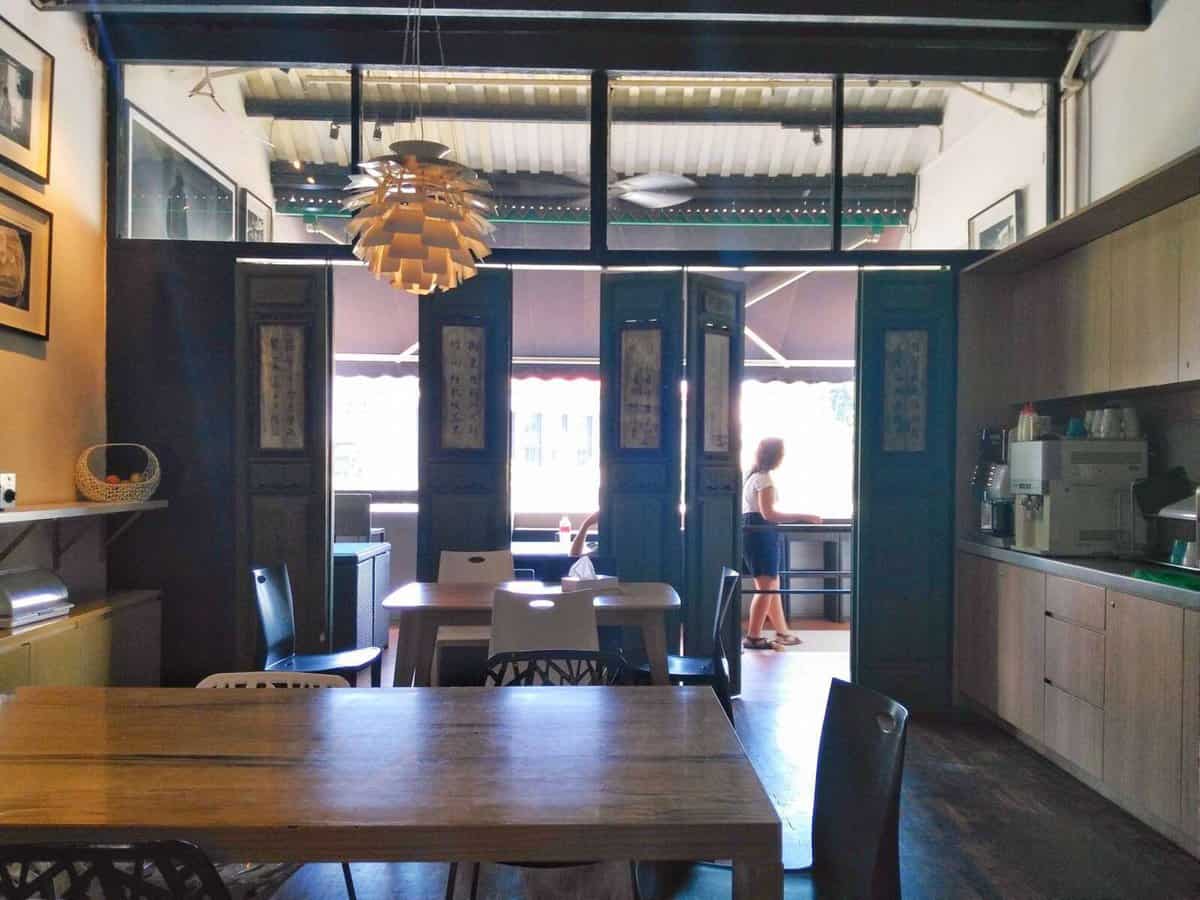 Oh, and did I mention they have an endless supply of coffee available on the terrace?! Yes, that is definitely a plus! Another aspect of the rooms here that we loved were the international plugs provided. This was super convenient and practical. It's the small things that make a big difference, right?!
The staff at this hostel were extremely friendly and kind. We have been to some hostels where the staff made us feel like we were a bother to them. Just because a guest is at a hostel and isn't paying through the nose doesn't mean that the staff can't just be nice, right?! Well, they've got that figured out here.
We showed up super early, hoping to just drop off our bags. The staff member that helped us looked for a clean room and allowed us to check in. This gave us a chance to regroup and rest for a minute before heading out again. It was a nice touch that she escorted us to our room and explained where everything was.
Fun Fact: 5 Foot ways refer to the sidewalk area outside of shophouses (dated back from colonial times) that are 5 feet in width from the shop front to the street.
What To Do In Boat Quay Area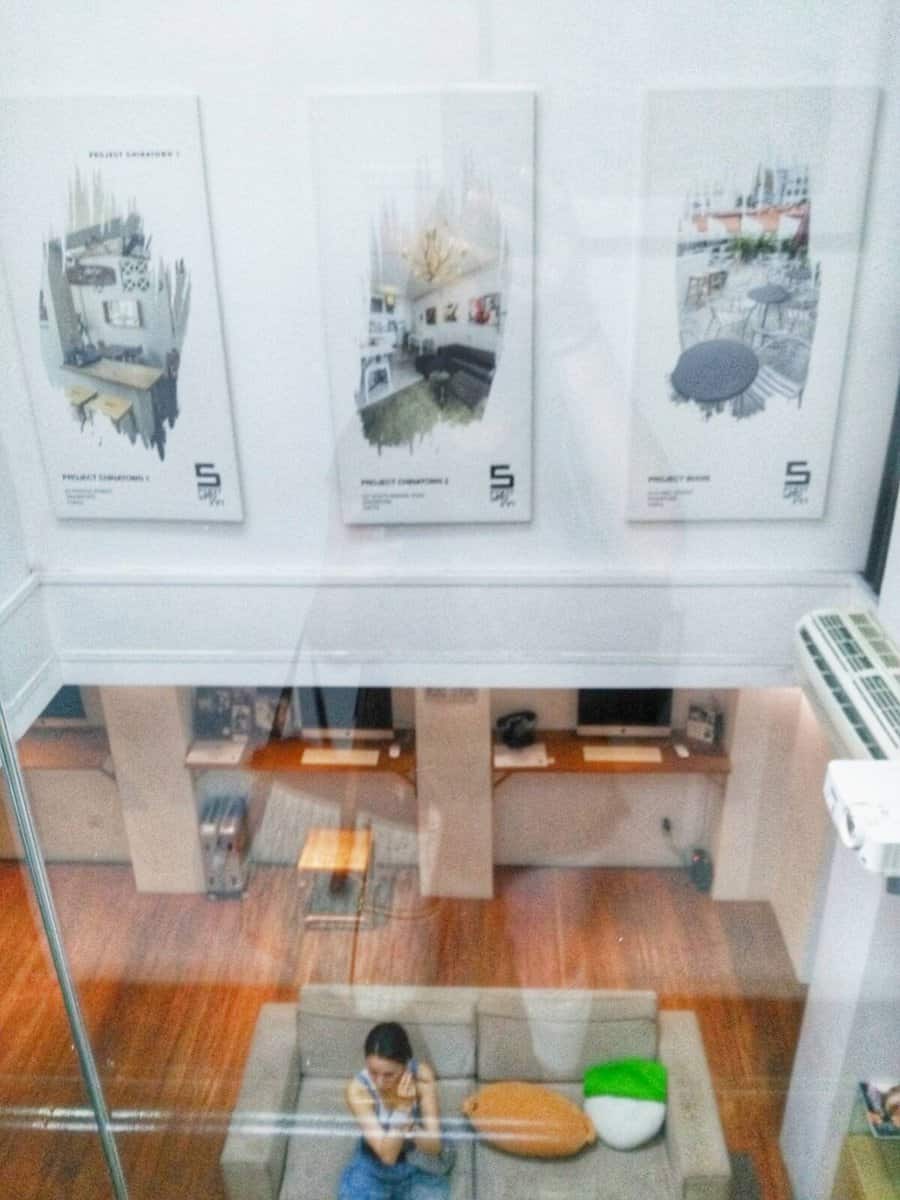 Some of the attractions in this area that you can easily walk to:
Merlion Park
Raffles Hotel
Esplanade Park
Anderson Bridge
Asian Civilisations Museum
Check out our full guide of the top things you must see while visiting Singapore.
5Footway.inn Address: 76 Boat Quay, Singapore 049864
Or find them online: official website www.5footwayinn.com and official social media pages FB – https://www.facebook.com/5footway/ and Instagram – @5footwayinn
Our readers can get a 10% discount when they book directly with 5footway.inn.  Email promo code "TTW10" to promotion@5footwayinn.com to book your reservation. This code is valid for booking and staying before November 2017.
We hope that this article helps our readers find the best area to stay in Singapore. In our opinion this is the best location to stay due to how convenient it is to get to many of the attractions and things to see. It's also perfect for those who want a place to stay in a lively area that has a lot to offer without having to go anywhere.
Pin it!
Disclosure: We were guests of the 5Footway.inn for this stay. All of the opinions stated above are our own. We only review hotels and resorts if we feel they will be good places for our viewers and only write about locations that meet our high expectations as guests. Please note that this is not a sponsored post, but the links above may include affiliate links. If you make a purchase through one of our links, we could get a small commission at no extra cost to you.
About the Author
Hi! I'm just a California girl addicted to travel and adventure with a passion for art and dance on the side. Born in Iran, but I consider myself a citizen of Earth, adhering to the belief that "The world is but one country and mankind its citizen." I strive to make a positive impact on everyone I meet and learn as much as possible from them. My degree out of college is in Marketing. However, I entered the hospitality business at an early age and worked my way up to hotel management. After about 13 years in that industry (5 of which I was a hotel assistant manager), I made the decision to move to Thailand and leave the 9 to 5 grind behind. My husband and I set off for a life of living abroad and hopes to continue traveling the world, just 3 months after our wedding. It all started with the two of us, along with our cat, together in Thailand. Can't wait to see where life takes us next!