Our Story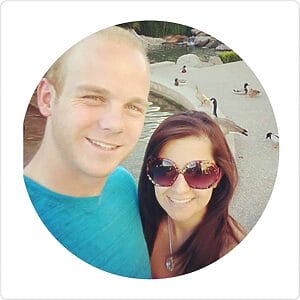 Have you every imaged living in another country? I mean, the essentials are the same no matter where you go. You still need to eat, sleep, work, and have some fun. But how are all of these experienced differently depending on the location around the work?
Well, that's what we're curious about. That's what gets us excited in life. We strive to make the ordinary in life extraordinary.
The first steps were difficult. But all that mattered is that we took those first steps.
How it began…
It all started with an audio book about entrepreneurship. It sparked a fire in Rob. He always felt that there was more he wanted to do. Working for a great startup company as an accountant was nothing to snicker at, but it was just missing something for Rob. You know that feeling that just keeps nagging at you till you do something about it? Well, that's exactly how it felt for him when he was working for someone else.  He felt that there was a life that he wanted to create but had not exactly known how just yet.
He soon started a golf blog during his free time while living in Dublin, California, and working his full time job. A short while later he realized the possibilities of an online business and earning an income in that medium. With some initial failed projects at the start of 2013 he pushed onward with hope. All the while, continuing to live the 9 to 5 like many, many others.
Meanwhile, Taiss was working as a hotel assistant manager in the same city. Although her degree was in marketing, she had climbed her way up in the hotel industry for about 13 years. She enjoyed many aspects of her job, including how no two days were the same, as well as the opportunity to meet and speak with people traveling from all parts of the world.
Her love for travel started when she had an opportunity to live in Paraguay in her junior year of high school. Those two months planted the seed. In her mind, she made plans to continue this type of experience. Live abroad. Be among the people and cultures of different parts of the world.
In February of 2014, The two of them set out on a 10 day adventure through Thailand for vacation. They visited Bangkok, Phuket, Krabi, Koh Phi Phi, and Chiang Mai. They were celebrating Valentines Day in Thailand and ended up falling in love. Well, they already loved each other deeply, but they felt a connection to the city of Chiang Mai.
After returning from that trip, Rob continued his online earnings endeavors and started to have some online income by May 2014. It was around this time that the conversation started about moving to Thailand. Their research had led them to believe that there was a huge community of online entrepreneurs living in Chiang Mai. They wanted so badly to be a part of it. Additional research led to the understanding that an expat lifestyle in Chiang Mai is not only easy to achieve, but quite attractive to them. It seemed like a perfect match to their personalities.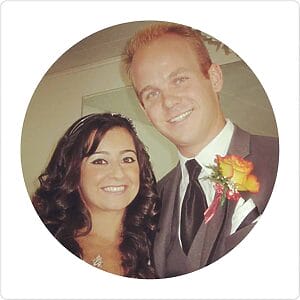 And so the preparations started. They slowly minimized their life and arranged for their upcoming move. At this point they already knew they wanted to be a family and so the wedding was on. They married in September and a couple of months later, made the move to Chiang Mai, Thailand.
They hope that as they work together to improve their income, they can experience living in other parts of the world. For now, their story will continue for a while here in Chiang Mai. With their cat, Milton. Together in Thailand.
Want To Know More?
Is there anything else you want to know about us? Have questions about anything we mentioned above? Feel free to let us know down below in the comments section. We're happy to answer!
Curious about starting your own blog? Try Travel Blog Success.