Art in Paradise – Chiang Mai's 3D Art Museum
One word to describe this place: FUN!
I'm not going to blab too much on this post because I think the pictures will speak for themselves. I will tell you that you don't have to be an art enthusiast or a museum lover to enjoy this place. You can take the family or go with your significant other or friend and be sure that everyone will have a fun time. Take the internet's advise and make sure you have full battery on your camera if you go.
This place let's you go surfing, walk over waterfalls, stand at the edge of cliffs, stand on you head, and many other things that you may not normally be able to do. With a little help from some illusion and perspective, you can "trick" people into believing you actually did things like fly around on a magic carpet ride!
3D Art Museum – Fun Activity In Chiang Mai
This museum is more like a theme part! There's so much to see in this place that you may need an entire day to spend here. While the ticket price may seem high compared to a lot of other activities you can find in Thailand, it's definitely worth it. Not only do you get to see and actually interact with the art here, you'll be in an air conditioned building and out of the burning tropical sun.
At first, you may think that there is not much to do in this museum, but the further in you go, the more fun you'll have. It takes a little bit of time to actually get how the illusions work, but once you get past the "learning curve" you'll start getting creative yourself.
The best part is that there are instructions and guides to help you with taking photos with the art. There are some tips and tricks on where to position your shot from and as long as you stand or set up your camera in the right place, at the right angle, you'll start getting some cool looking photos.
Take a look at our pictures below for ideas or do some "research" online before you go so that you have a good idea of which art you want to pose with and how. This will help you have more fun while at this museum of illusion.
Museum Information
Open 9am-9pm, 300THB (just under $10USD) for foreigners.
199/9 Chang Klan Road
Chang Khlan, Mueang Chiang Mai District
Chiang Mai 50200, Thailand
http://chiangmai-artinparadise.com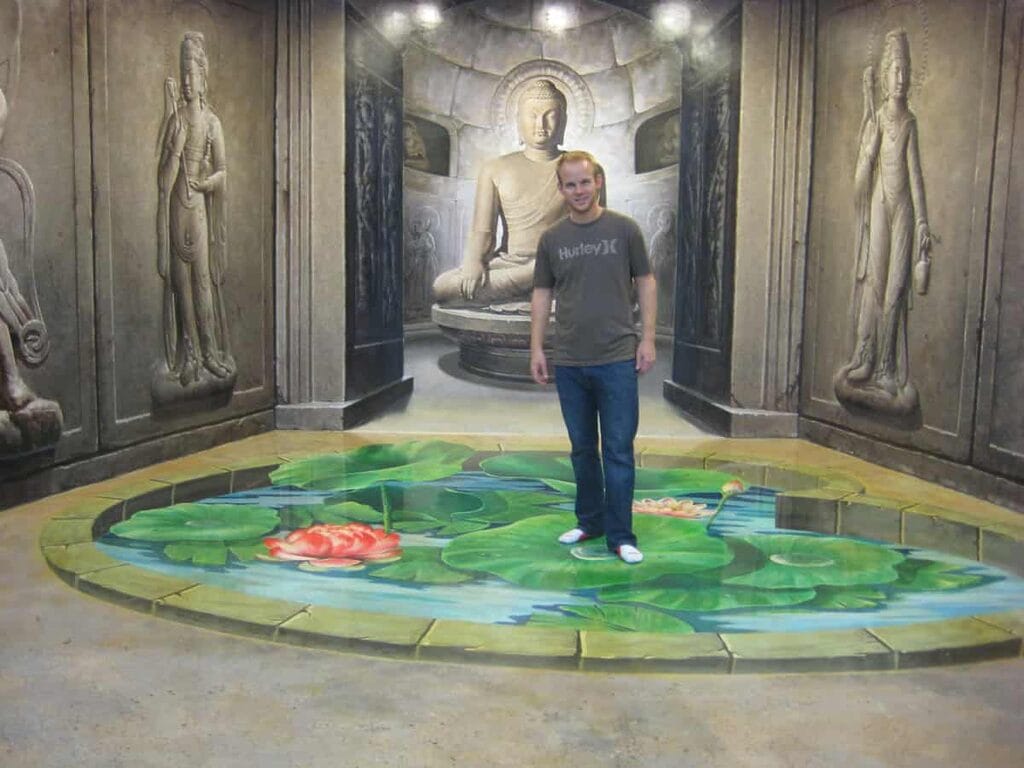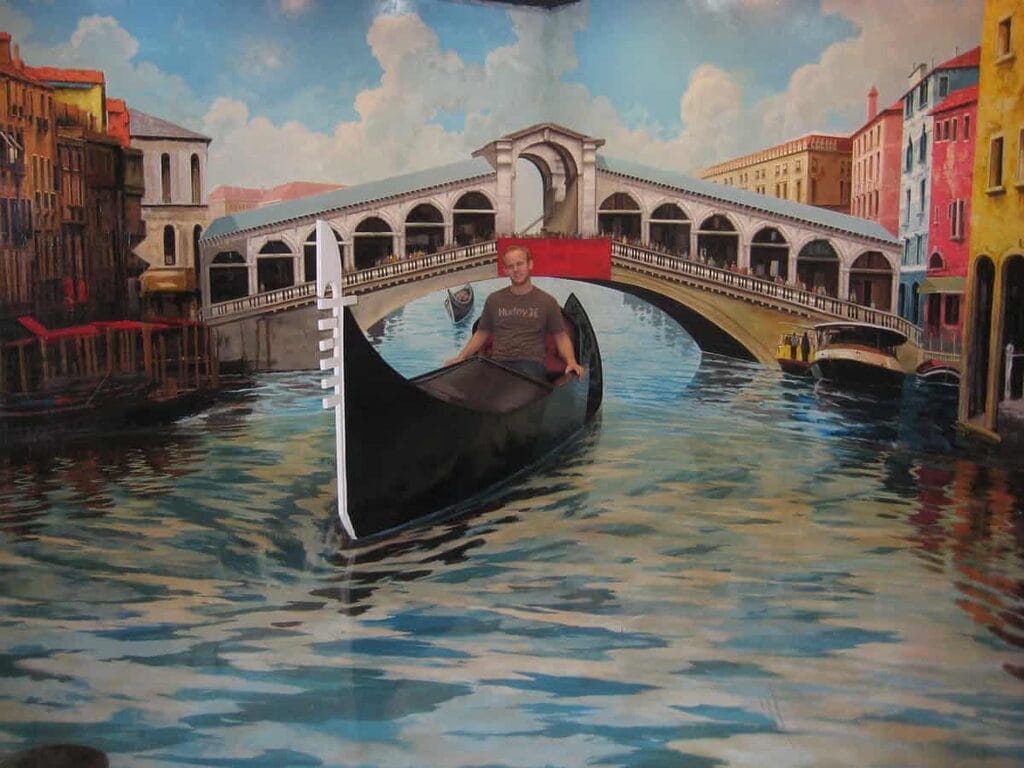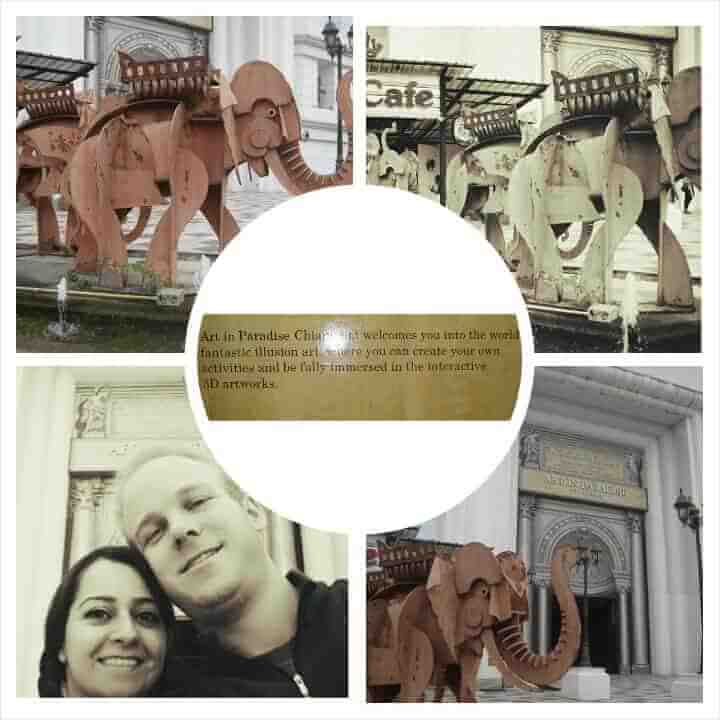 About the Author
Hi! I'm just a California girl addicted to travel and adventure with a passion for art and dance on the side. Born in Iran, but I consider myself a citizen of Earth, adhering to the belief that "The world is but one country and mankind its citizen." I strive to make a positive impact on everyone I meet and learn as much as possible from them. My degree out of college is in Marketing. However, I entered the hospitality business at an early age and worked my way up to hotel management. After about 13 years in that industry (5 of which I was a hotel assistant manager), I made the decision to move to Thailand and leave the 9 to 5 grind behind. My husband and I set off for a life of living abroad and hopes to continue traveling the world, just 3 months after our wedding. It all started with the two of us, along with our cat, together in Thailand. Can't wait to see where life takes us next!