Our Fun Day At The Chiang Mai Zoo
Going to the Chiang Mai Zoo was one of my top five things to do before leaving but I almost decided against going there.  The zoo is very close to where we live (less than a ten minute motorbike ride) so it was a no-brainer to make it an off day adventure. However, reading others' blogs about the place was getting me down and had me thinking maybe we shouldn't even bother. Before I get into my experience at the zoo, let me tell you what the general consensus seemed to be according to reviews online. I read a lot of people complaining that it was too pricey. I also read that the zoo was not in good shape and didn't seem to be getting well taken cared for.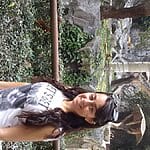 Well, our experience was not at all like those described above. I will admit that the zoo does charge separately for visiting certain sections. We were able to purchase our zoo admission ticket along with the ticket for the panda exhibit for 250THB (just under $8USD) per person.  This is a great deal for visiting such a huge zoo with so many animals. Back in the US, you are likely to pay over $30USD per person just for admission. Not only is this zoo huge and full of different animals, it also contains sizable aquarium within it. The admission to the aquarium was an additional 225THB ($7USD) per person.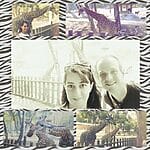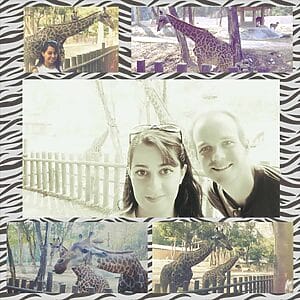 I had heard that the zoo required a lot of walking and this turned out to be very true. The location is along a hillside so spending all day walking can get very tiring, especially in heat. We decided to also buy a ticket each for the tour bus. The bus makes several stops along the way and your ticket allows you to hop on and off when you wish. The ticket for the bus cost $60THB (about $2USD), so it was a cheap way to guarantee we didn't have to wear ourselves out. In total we spent less than $20 each to see the whole place. I should also mention that there is motorbike parking available for 10THB ($.30USD) so that made it very convenient.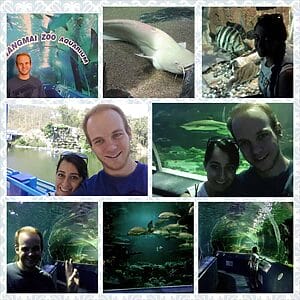 In my view this zoo is one of the best I have ever been to. The world famous San Diego Zoo would probably be the only one better than here for me (but not by much). The location itself is beautiful. The Chiang Mai zoo does a great job creating a very natural setting for ll of the animals. The variety of animals available also blew my mind. I can't think of anything that was missing. The animals themselves seemed very happy, as much as they could be, I guess, in a zoo. We were delighted to see them roaming about as opposed to hiding in a corner like I have seen at other zoos.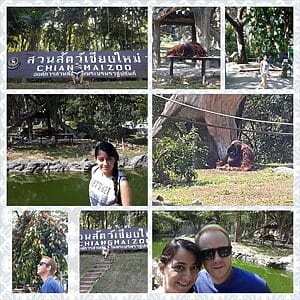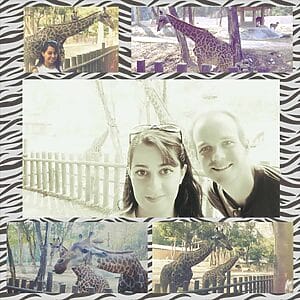 My personal favorite was the area where the wild cats were located. Specifically, the lioness and her two very energetic cubs. They were running around and wrestling each other under the careful watch of their mother. It seemed that we were very close in proximity to the animals, which made the experience even better. I can tell you that Rob's favorite was the panda. It's hard to believe that such a cute and cuddly animal is a ferocious bear. Enjoy the video we captured of him eating his apple!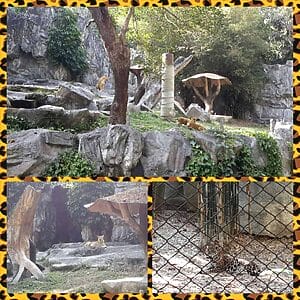 About the Author
Hi! I'm just a California girl addicted to travel and adventure with a passion for art and dance on the side. Born in Iran, but I consider myself a citizen of Earth, adhering to the belief that "The world is but one country and mankind its citizen." I strive to make a positive impact on everyone I meet and learn as much as possible from them. My degree out of college is in Marketing. However, I entered the hospitality business at an early age and worked my way up to hotel management. After about 13 years in that industry (5 of which I was a hotel assistant manager), I made the decision to move to Thailand and leave the 9 to 5 grind behind. My husband and I set off for a life of living abroad and hopes to continue traveling the world, just 3 months after our wedding. It all started with the two of us, along with our cat, together in Thailand. Can't wait to see where life takes us next!